Y'know. Like you do.
Calzone in a submarine, stromboli in a dingy… but pizza in a haunted boat is best of all.
He throws the dough up, out onto the deck…
…but oh noes, a bad guy drops a heavy… thing!
Shaggy waits for a bit…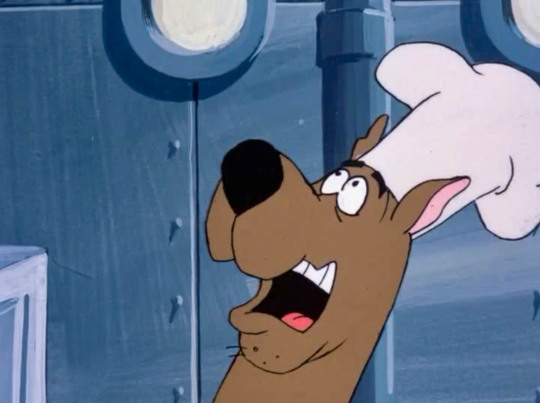 …Scooby notices it… freaks out…
…aaaand has time to scramble all the way up the pipe…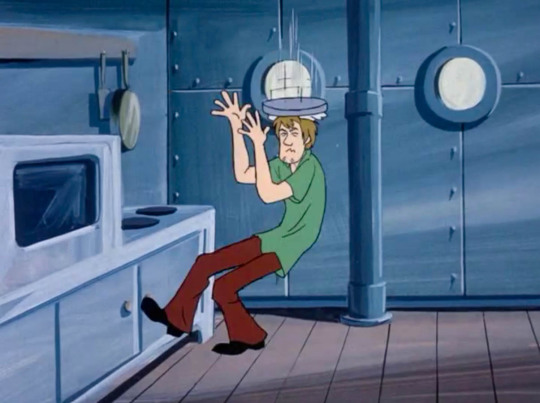 …um… before it hits Shaggy?
It's ok to look confused, Shag.
According to some quick math, given the time it took to fall…
…the bottom of this lil' boat is more than 550 feet below the surface.
Y'know Shag, given a pizza-throwin' arm like that, with just a bit more training you could launch satellites into orbit!